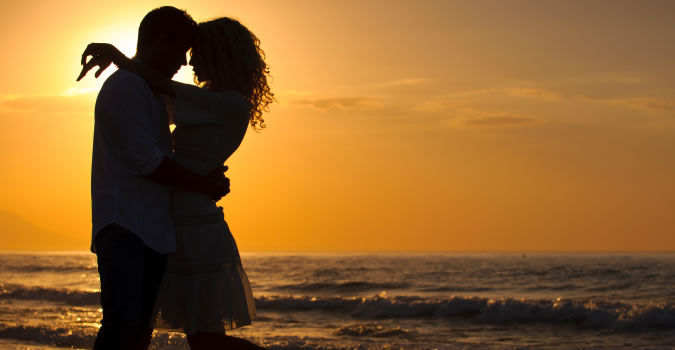 Hawaiian Honeymoon Cruises
From dinner, the ocean with Hawaii's sunset as your backdrop, diving deep into the islands' crystal waters, and playing amongst the local marine life, to walks along the stunning beaches and private villas and in-room massages, Hawaii cruises are the perfect match to your romantic getaway. Honeymoon cruises offer indoor and outdoor adventures, including romantic couple suites and comprehensive spa packages and dinner for two on the water to celebrate the start of your lives together. The islands of Hawaii are like no place on Earth, and what better way to celebrate your commitment than on their tropical beaches?
Cruise to Hawaii and take it slow or speed it up. From being lazy on the beach while sipping Mai Tais to snorkeling, hiking, whale watching and restaurant hopping, the islands of Hawaii offer daring adventures, romance, culinary firsts and unlimited exploration, making it perfect for honeymooners who are all about new discoveries and making memories. Get lost in the islands' wonders, its clean, warm waters and its unmatched culture and plethora of terrain.
HawaiiCruises.travel is your ticket to a romantic Hawaiian cruise. We specialize in discounted Hawaii cruise vacations. We've been helping couples experience cruising since 1995. Our competitive rates, helpful customer service and knowledgeable staff can help you pick and plan cruises to Hawaii in the price range you want. Packages for Hawaiian cruises include travel on several of the major cruise lines:
Norwegian Cruise Line (NCL)
,
Royal Caribbean
,
Celebrity Cruises
and
Carnival Cruise Line
. Let us take care of business for you. We make it easy for you to cruise to Hawaii with that special someone without having to worry about transportation, food, and planning. Let us do the work!
Book your cruise to Hawaii today by exploring our website or calling us at
1-877-721-8085.
We'll make sure your Hawaiian honeymoon cruise is perfect.