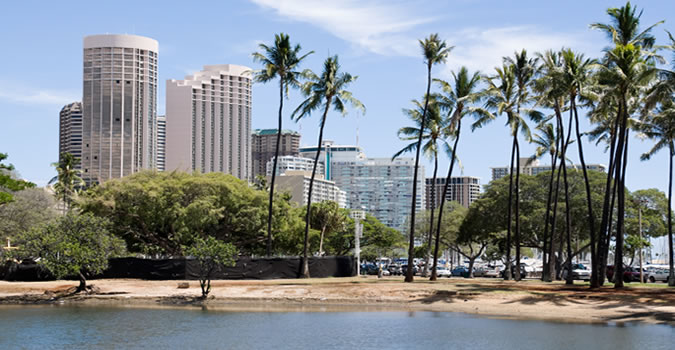 Cruise to Hawaii from Honolulu

In Hawaii, the cocktails are always filled with fresh fruit, the sun is always awake and ready to greet you as you sip on your morning cup of Kona coffee, and the warm, tropical sea is always chasing the shore line waiting for you to come out and play. There's no better way to see it for yourself than on a Hawaiian cruise. It's your turn to learn to surf or swim with the dolphins, to hike volcanoes and run your hands through the black sand of Hawaii's sexy shoreline. Cruises to Hawaii that depart from Honolulu are the best, all inclusive way to get a sun tan and rock that Hawaiian shirt you've had buried in the back of your closet since Memorial Day.

Norwegian Cruise Line offers year-round cruises right from Honolulu on the Pride of America. The staff at HawaiiCruises.travel strongly recommend the NCL Hawaiian itinerary as passengers will have the best opportunity to explore all of the major islands of Hawaii.

HawaiiCruises.travel offers highly competitive rates on Hawaiian cruises departing from Honolulu. Our customer service staff is Hawaii-savvy and helpful. They're ready to help you organize the perfect Hawaiian cruise vacation. Book online or call us at 1-877-721-8085 for discounted rates plus free onboard credits.